The library staff loves to read, watch movies and listen to music. We all have our own styles and tastes and would love to share with you some of our recommendations.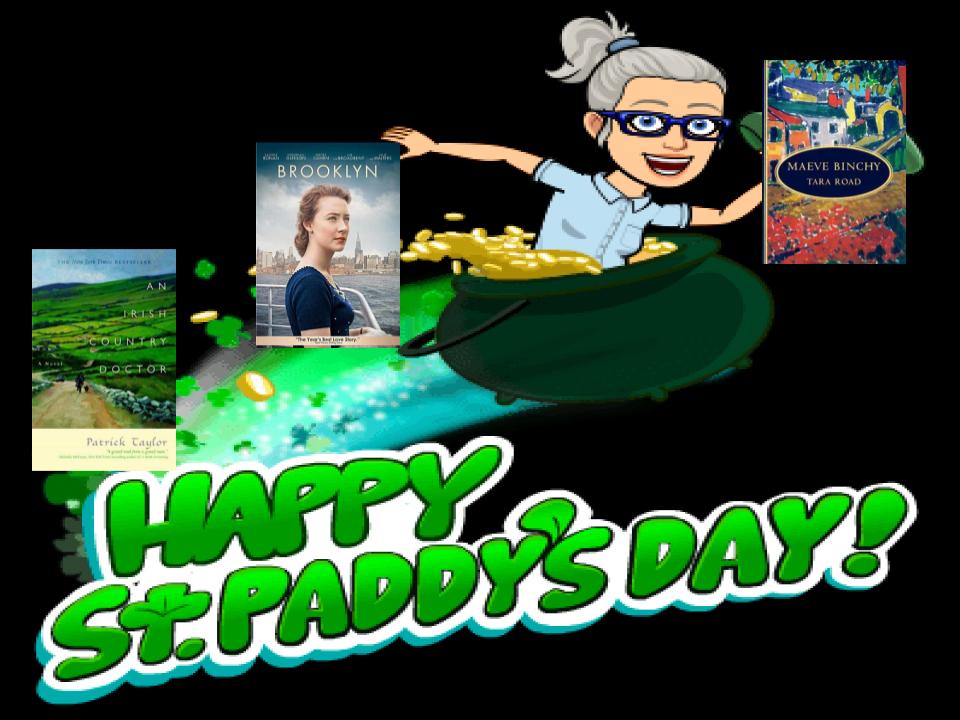 Valerie wishes you a Happy St. Patrick's Day and has these fine Irish author's to share: An Irish Country Doctor by Patrick Taylor, Brooklyn, and Tara Road by Maeve Binchy.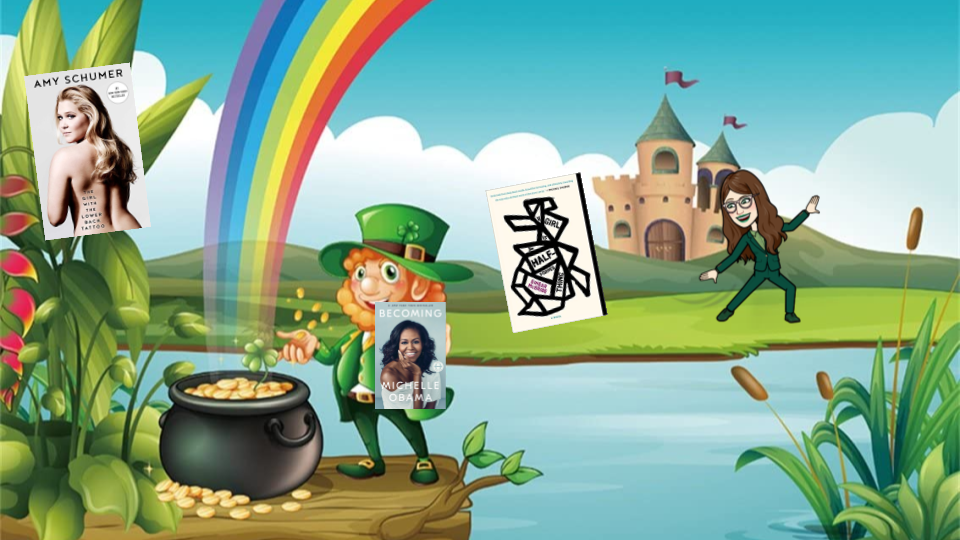 Tanya is finding gold at the end of the rainbow with Becoming by Michelle Obama, The Girl with the Lower Back Tattoo by Amy Schumer and   A Girl is a Half-Formed Thing by Elmear McBride.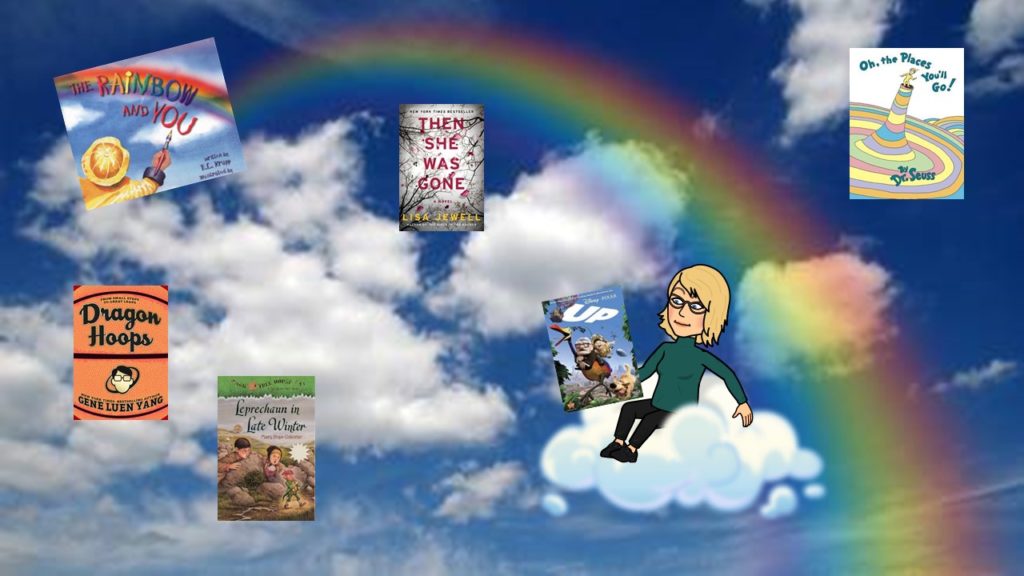 Susan was lucky this month to find: Dragon Hoops by Gene Luen Yang, Leprechaun in Late  Winter by Mary Pope Osborne, Oh the Places You'll Go by Dr. Seuss, The Rainbow and You and Then She Was Gone by Lisa Jewell.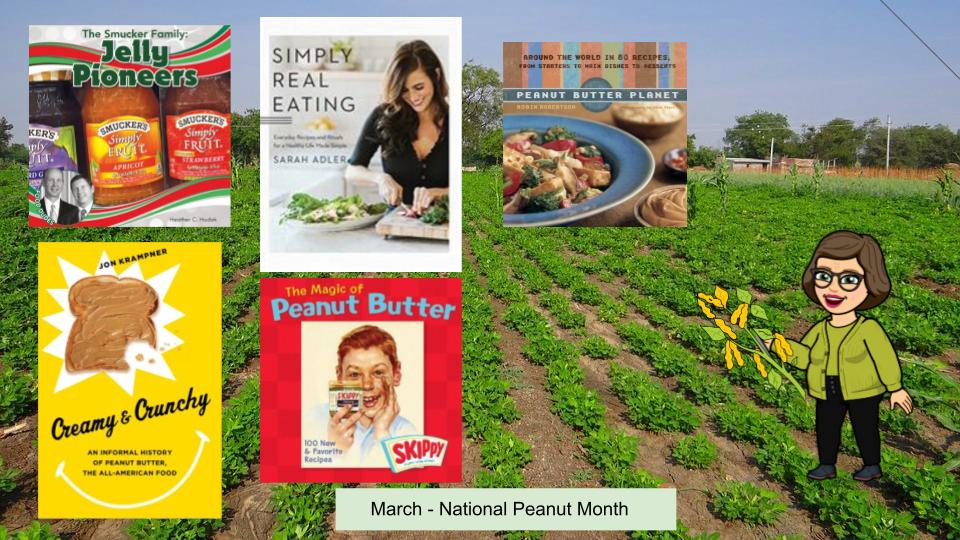 Kathy is nuts for National Peanut Month!  She recommends Creamy & Crunchy by Jon Krampner, The Magic of Peanut Butter, The Smucker Family: Jelly Pioneers and Simply Real Eating by Sarah Adler.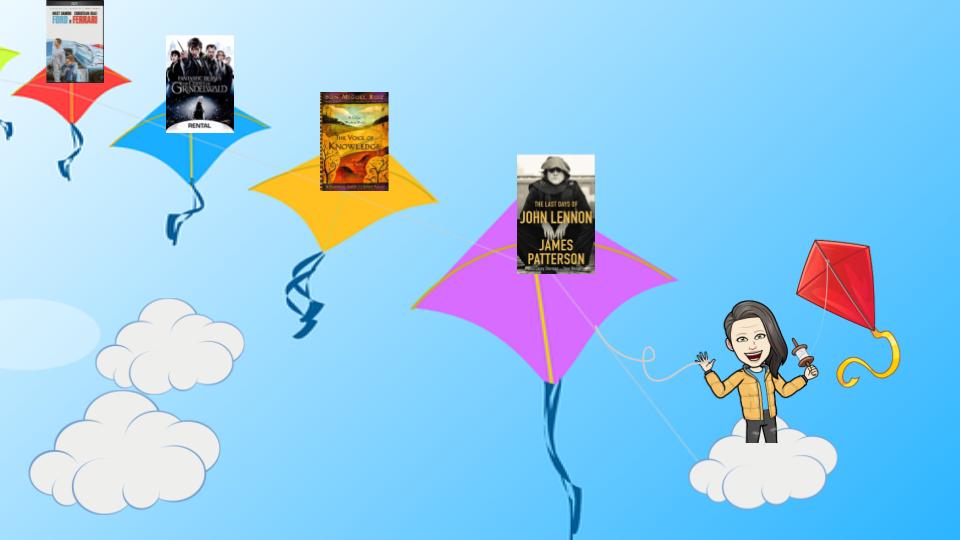 Bridget is flying high with The Last Days of John Lennon by James Patterson, Ford & Ferrari, Fantastic Beasts: The Crimes of  Grindenwald and The Voice of Knowledge by Don Miguel Ruiz and Janet Mills.
Miss Judy is looking forward to spring and has these great picture books to share: How to Catch a Leprechaun, In Like a Lion Out Like a Lamb, Fletcher and the Springtime Blossoms, The Easter  Egg Farm, The Leprechaun's Gold and The Easter Bunny's Assistant.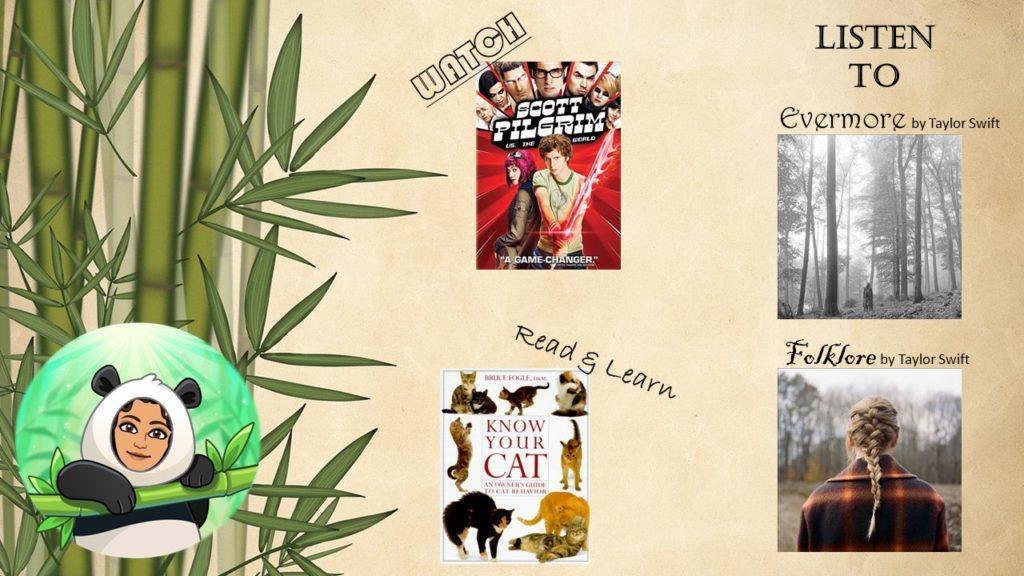 Casey recommmends: Know Your Cat, Scott Pilgrim vs. the World, Folklore by Taylor Swift, and Evermore by Taylor Swift.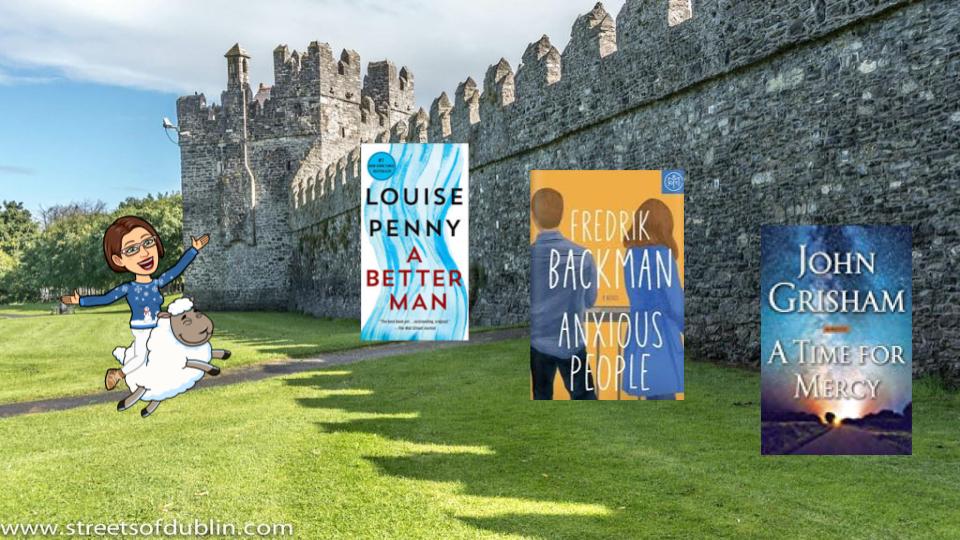 Suzy is jumping for joy for her recommendations: A Better Man by Louis Penny, Anxious People by Fredrik Backman and A Time for Mercy by John Grisham.