Computer Help
Have a technology related question? Need help with your resume? Having trouble finding resources using the internet? Sign up for an individual tutoring session. Walk-ins accepted based on availability.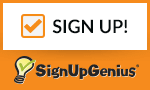 One-on-One Technology Tutoring
Do you want to learn more about computers? Need to update your skills for a better job? Want to be more in touch with the digital world?
The Community Library of Allegheny Valley-Harrison will be offering one-on-one technology classes starting September 1st, 2019. Classes can help you build skills and confidence using computers, the Internet and today's technology. Choose from beginning and intermediate level classes. You do not have to own a computer to participate and all classes are hands-on with a computer for each participant.