About Story Time
Story Time is for children ages three to those ready to enter Kindergarten. It is a great way to help prepare your child for school. We share stories, count, learn the ABC'S, sing, play games, make crafts and much, much more! Our program follows PA Learning Standards.
Please check the library's events calendar for current dates and times.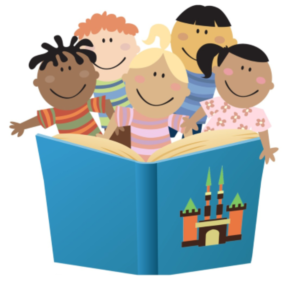 Outreach
Outreach is very important to us at the library. The children's librarian visits our local Family center, several daycare centers, Head Start classrooms, preschool classrooms, Y.M.C.A. and Highland's Preschool Counts classrooms. A typical visit includes two stories, songs, fun activities and a craft. It is a way for us to get out into the community and reach children who may never get the chance to visit one our library sites.