Special Event
Join the library gaming group for AMONG US!
Saturday, November 28 @ 7 pm
Join your crewmates in a multiplayer game of teamwork and betrayal! Games typically last 10-15 minutes, so drop in for a quick game or stay for the whole session. Among Us is free on mobile! Learn more about Among Us
Email Tanya at [email protected] for an invite to the Discord server or for help getting started.
---
Every other Saturday starting Oct. 17 at 2 p.m. on Discord & Board Game Arena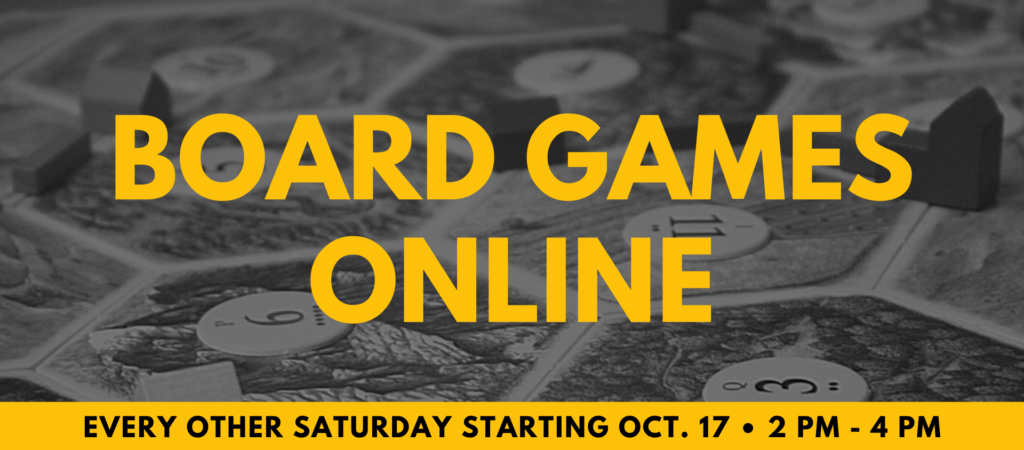 See upcoming program dates on the events calendar.
Open to adults (18+) of all experience levels.
This program is a collaboration between , Community Library of Allegheny Valley, C.C. Mellor Memorial Library, Monroeville Library and Carnegie Library of Homestead.
How to attend this program
Sign up for Discord and join the ACLA Gaming Discord server. Email Megan at 

[email protected]

 for the Discord server invite.
Sign up for Board Game Arena at boardgamearena.com
Help!
Get help using Board Game Arena
More questions? Email Tanya at [email protected] or use the #help channel in the ACLA Gaming Discord server.